Catholic Resources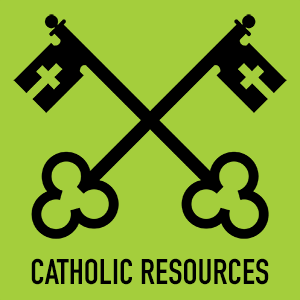 In addition to offering great Catholic Christian apparel, we also offer a host of Catholic resources to either reference occasionally, or enjoy on a daily basis. All our Catholic resources are focused on providing a way to stay informed of what's going on in the Church.  Keep up-to-date with what's happening both around the world with Vatican News, and in the United States with US Catholic News. This is your place to  learn, and enrich your faith journey as you become a disciple of Christ Jesus.
Catholic Resources through Scripture and Prayer
We understand the importance for a personal relationship with Jesus, and the best way to attain this, in addition to partaking of the Eucharist, is reading and studying Sacred Scripture.
The Church "forcefully and specifically exhorts all the Christian faithful. . . to learn the surpassing knowledge of Jesus Christ, by frequent reading of the divine Scriptures. Ignorance of the Scriptures is ignorance of Christ. (CCC 133) Phil 3:8 and St. Jerome, Commentariorum in Isaiam libri xviii. And so, we offer the daily readings – we recommend you visit each morning to read them.
We recommend you read the Bible each day before breakfast and again before bed. This will allow you to know, and fall deeper in love with Jesus, making you even stronger in your faith, enriching your personal relationship.
Of course we have prayers among our Catholic resources, and the list is growing constantly. We want you to have a rich prayer life and feel it is a necessity, not a luxury – so pray everyday- this too will enrich your personal relationship with Jesus. What's a relationship without a daily dialog?
Do you pray the Rosary? Do you know how to pray the rosary? We have everything you need to pray the rosary each and everyday. There is great power in the Holy Rosary. We recommend praying the Rosary  it while wearing our Rosary shirt.
The Divine Mercy Chaplet is recited using ordinary rosary beads of five decades. The Chaplet is preceded by two opening prayers from the Diary of Saint Faustina and followed by a closing prayer.
Ever find yourself in a position to defend Holy Mother the Church, or just simply questioned about it by a well-meaning Protestant brother or sister? Check our Catholic apologetics section for all the answers.
More Catholic resources are coming so check back often.